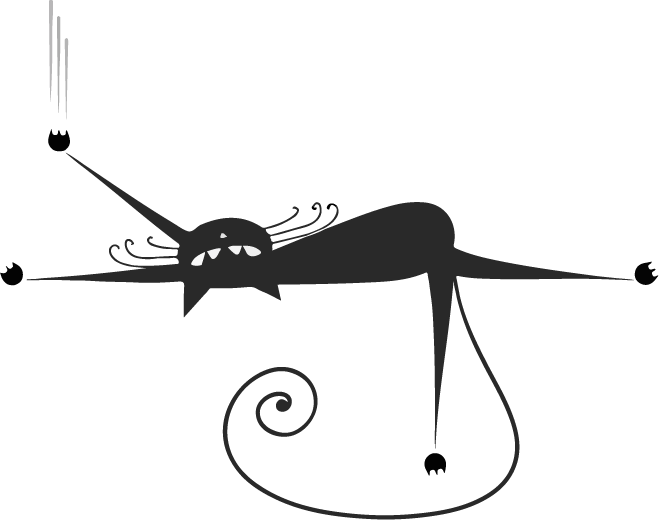 WE MAKE BEAUTIFUL RAGAMUFFINS
ABOUT RAGAMUFFINS
WHAT THE CFA SAYS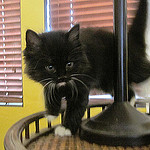 The CFA (Cat Fanciers Association) describes the RagaMuffin as a large, healthy cat with substantial bone structure and body (larger than their Ragdoll siblings). They have large eyes and puffy whisker pads with short muzzles giving them a sweet kitten-like look, even as they mature. RagaMuffin cats have medium to long, low-maintenance silky coats and come in a variety of coat and eye colors. RagaMuffin cats are affectionate and very docile in nature. This makes them an indoor-only breed. They are active members of your family, staying close and active.
WHAT WE SAY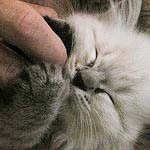 RagaMuffin cats will steal your heart the first time you see them. They're exceptionally affectionate and playful, and they take care not to scratch or bite when they play with you. They have a strong desire to be near their humans, and will follow you around, just to see what you're up to (after all, there might be a belly rub involved).
Cat toys were invented for the RagaMuffin. We've yet to find a cat toy that a RagaMuffin won't enjoy to the absolute fullest - just be careful with the catnip. RagaMuffin cats aren't
aloof like other cats - you will immediately receive their undivided attention once they've discovered you're their designated belly-scratcher.
The RagaMuffin cat is simply the most un-cat-like cat out there, and they're awesome.
WHAT ANIMAL PLANET SAYS
Upper Arlington, OH 43221
info@desertmuffins.com