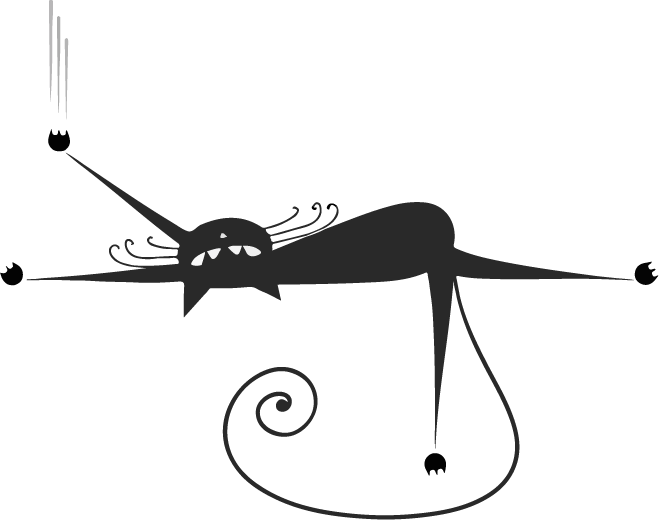 WE MAKE BEAUTIFUL RAGAMUFFINS
LATEST NEWS
2.20.19
It's been quite a while since we've made any updates to the site, and we want to offer our heartfelt apologies for that. Our move to Ohio has been...eventful, and we had to hunker down and focus on our family. The upside to this is our kitties got a long, well-deserved break, and everyone has had a chance to settle in and get used to the Buckeye state.
We've contracted a stud, and we're pretty sure we've had a successful mating already, so expect updates here very soon. We'll also be sending out some more detailed updates via the newsletter, so if you're considering a Rag from us, you may want to sign up.
PAST KITTENS
BLACK AND WHITE BI-COLOR FEMALE - $1,250
This little lady is the life of the party, and definitely is the ringleader when it comes to getting into trouble. She's rambunctious and a LOT of fun.
FEMALE TUXEDO - $1,350
This is our pretty girl - she definitely takes her tuxedo markings to heart. She's all about stalking her litter-mates, but when it's belly-rub time, she's the first one in line to stretch out in your lap.
MALE CREAM POINT - $1,100
This little fella is the evil genius of the group, if there ever was one. He looks at you like you should understand what he's thinking, which most of the time is "scratch behind my ears", and then as soon as you pick him up, he's an immediate purr-box.
TUXEDO FEMALE - $1,350
She's a sweet little princess, and she likes to sit on the back of the couch while all her littermates act all silly, clearly for her benefit. She'll take advantage of everyone being distracted, and will climb into your lap while all the other kittens are roughhousing.
TORTOISE AND WHITE
She's very sweet and playful, and is usually with the rest of the pack, getting into trouble. She loves to spend most of her time under the Christmas tree, batting at the ornaments.
BLUE POINT AND WHITE FEMALE - $1,400
She's got it all - she loves to play with anything from a feather to a ball of paper, she's cuddly, and she's a purr-box. When you hold her, she likes to bury her head in your arm and purr as loud as she can.
RED AND WHITE MCTABBY - $1,100
This fella is a trickster with a capital T, and is one of the most fun kitties of the bunch. He's all about laying in your lap for chin scratches, but at the first opportunity to stalk or jump on his littermates, he's off and running!
TORTOISE AND WHITE
Ridiculously sweet, she likes to be around her humans. She will get your attention by lightly putting a paw on your arm so you know it's time for belly scratches.
BLACK AND WHITE DIPPED BI-COLOR
He always wants to play with his humans, full-tilt boogie, all the time. Then when he's exhausted from playing, he drops where he is and takes a nap - under the Christmas tree, on the couch, in a chair, wherever.
Upper Arlington, OH 43221
info@desertmuffins.com
480-215-8176